International Quran Academy Teachers & Courses
We provide online Qur'an education, We are providing quality Islamic education for every Muslim., We teach through Skype ,zoom or any other online source. Highly qualified male & female tutors they can easily teach Quran in English, Pashto Hindi and Urdu Languages.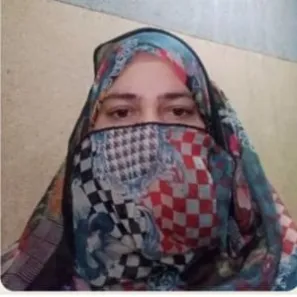 Learning Quran is one of the best deeds that a person can do. It is an act of worship that brings one closer to Allah SWT. And if you learn Quran with Tajweed, it becomes even more beneficial.
At international Quran Academy, we offer online learning for Quran with Tajweed. We have highly qualified and experienced teachers who will help you learn Quran in the best way possible.
Tajweed is an important aspect of learning the Quran, and it helps in better pronunciation of the words. With Tajweed, you will be able to recite the Quran correctly and beautifully. In addition, Tajweed also teaches about the different rules related to the recitation of the Quran.
Our online learning program is convenient and easy to use. You can access it from anywhere in the world, and you can learn at your own pace. We also offer a variety of courses, so you can choose the one that best suits your needs.
If you want to learn Quran with Tajweed, then Get a Free Trail From the international Quran Academy. We are sure you will not be disappointed.
Modes of Learning You can take a look at our learning modes and choose from one of the most convenient ways. Online Quran Tutor Our experienced Quran teachers will guide you with the help of Live Video Call & Screen Share. You just have to choose the timings that suit you best and a teacher will be made available for you. No age limit for learning Quran, Quran can be learnt anytime Islam is a religion that is meant to be practiced at all times, and it doesn't matter what age you have, you can start learning Quran at any time of your life. We have many students who are in their 60s and 70s, and they have kept the tradition of learning Quran all these years.
Learn Online Quran with Tajweed for Kids & Adults
International Quran Academy is an online institute where students can learn the Holy Qur'an in a variety of languages. The academy offers courses for beginners, intermediate and advanced learners with teachers from all over the world. Students can choose to study on their own or be tutored by experts from various Islamic backgrounds.
Learn Islam Online: International Quran Academy provides Muslims around the world with quality education – at your convenience!
We are proud to share our expertise and knowledge that we have gathered through years of teaching experience; this way, we hope to make learning simple for anyone who desires it. Whether you want to learn Arabic, Urdu, English, or any other language, this institution has you covered!
Introducing the most effective ways to learn how to read and to recite the Quran properly, with interactive online options that make it accessible. Our highly trained teachers will guide you or your kids through personalized sessions bringing the joy of devotion into one's home!